Book collection and donations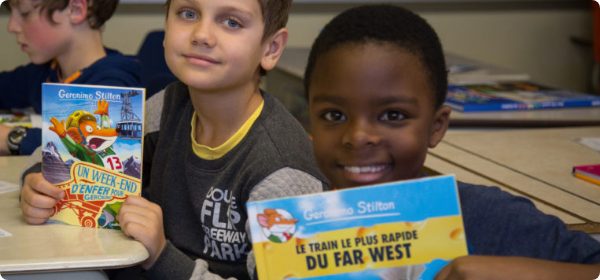 The 23nd edition of The Gift of Reading program was marked by great generosity: 133,406 children living in underprivileged areas received a book as a gift from our donors.
To pass on the taste and pleasure of reading to a child, you have several choices!
Organize a book collection activity
Mobilize your team or your entourage! In addition to preventing illiteracy in Quebec and school dropout, this program brings books into families that have little or no books.
Determine the parameters of your project
Who? When? For how long? Choose the target group of participants, the time of year and the duration of the collection activity depending on the resources you have.
Order your collection kit
We will send you, free of charge, the necessary material depending on the type of collection activity you wish to organize. The kit contains everything you will need: posters and collection boxes!
Contact us to return the collected donations
Once your collection activity is complete, contact us so that we can collect the donations and the collection kit. All you have to do is tell us the number of packages and the desired pick-up date.
To contribute to a collection activity, the participant must purchase a new children's book and place the book in the box dedicated for this purpose.
What type of book should be donated?
New books intended for children aged 0 to 12, of a playful nature: stories, novels, comics, hardback books, etc.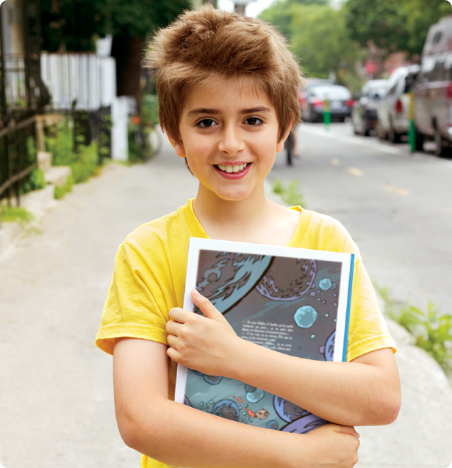 You can also support the program with donations and thus help fight illiteracy in Quebec.
Mobilize your network to fight illiteracy in Quebec!
Let your entourage know on social media that you are fighting illiteracy in Quebec:
«Help change a life with me! By focusing on literacy and education, together we can become the most literate and educated society. Make a donation to the #TheGiftofReading program of the @literacyfoundation!»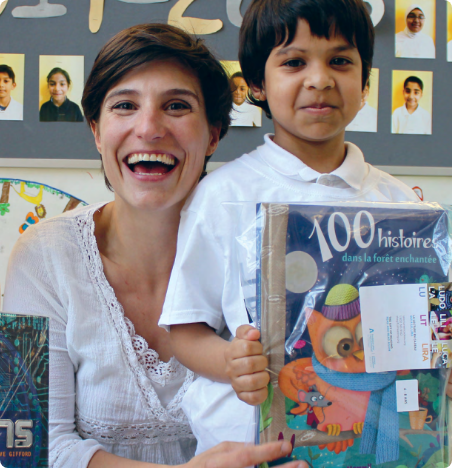 If you have any question, please contact: