The Go Getter's Bursaries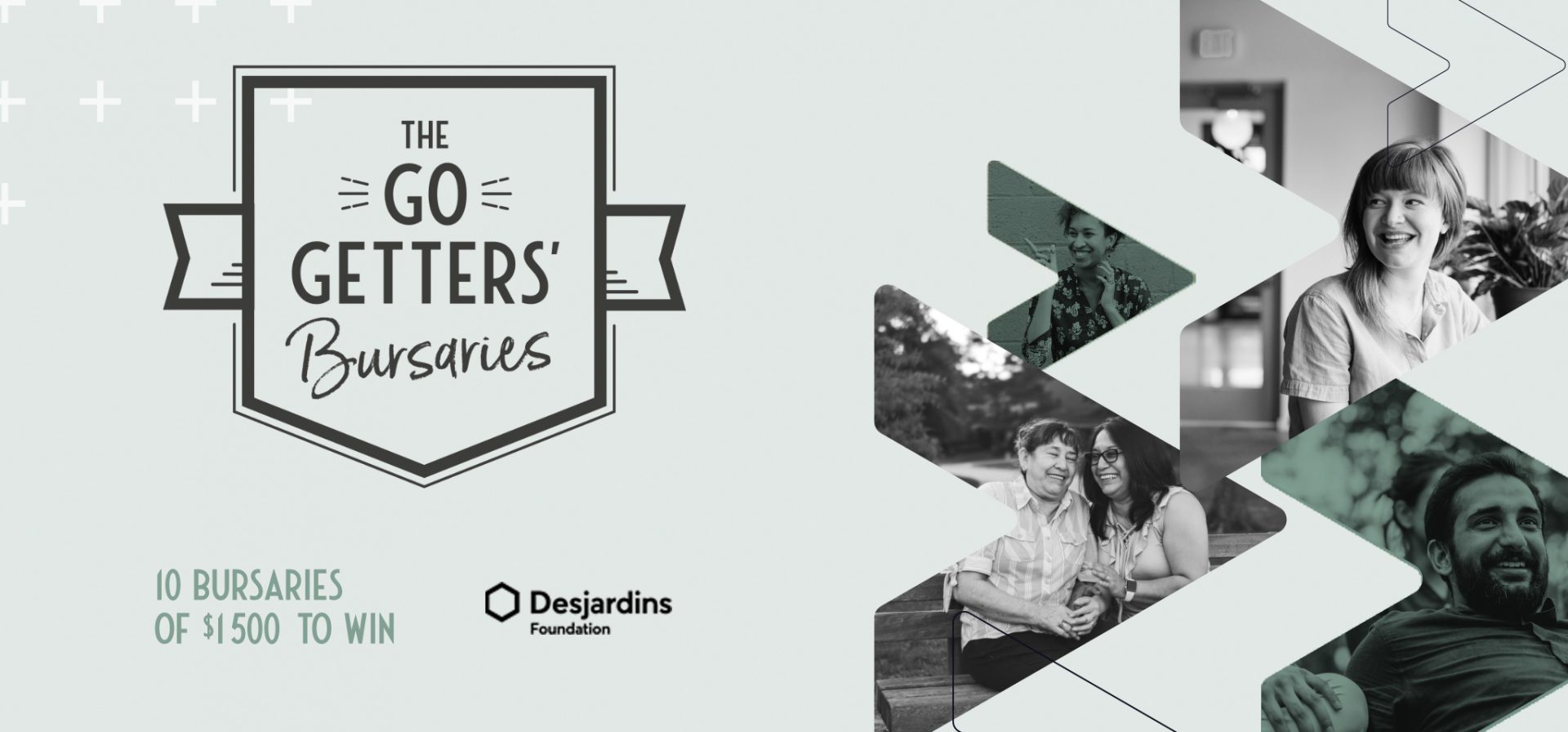 Through the generous contribution of the Desjardins Foundation, The Literacy Foundation is pleased to an announce the start of the registration period for the GO Getters Bursaries. This award highlights the determination and perseverance of adults who have successfully undertaken steps to improve their literacy skills and understanding of core subjects.
Call for applications closed: analysis of applications in progress Registrations are closed for the 2022 edition. See you soon and, until then, continue your literacy efforts: your determination is inspiring!
Ten bursaries will be awarded! Go ahead, apply!
Thought out the years 55 people have been awarded a total of 70 500$ in bursaries. These bursaries have been given to encourage and support people in their journey towards improving themselves and their lives. This year, bursaries of 1 500$ each, will be awarded to ten adults who have returned to school in order to improve their reading and writing skills, and thus improving their situations. 
Do you know an adult learner who has shown courage and determination in improving their base education or literacy skills ? Could his or her story inspire other adults who wish to improve their reading and writing skills ? We invite you to submit your candidate. You may do so until May 20th 2022 at 5pm.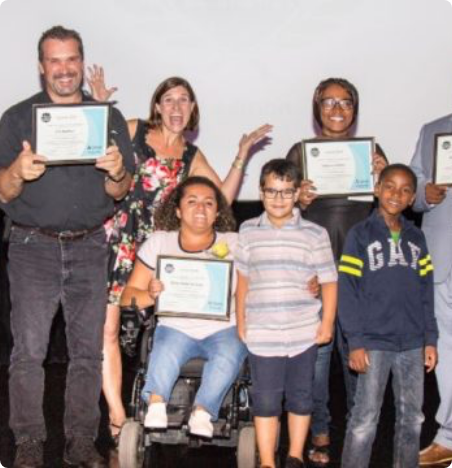 To be eligible, applicants must:
be over 16 years of age and be residents of Quebec;
have been enrolled in literacy or basic training program* in an adult education centre or a community organization or as part of a basic training program within a company;
have achieved a personal or professional goal through completing this training;
have followed a path that may serve as a model for other adults wishing to go back school to improve their reading, writing and numeracy skills;
have an email address through which information can be sent;
be available and willing to participate in a promotional video (see examples opposite) if the applicant wins the bursary.
It is not mandatory to have completed your training in order to participate.
*The expression "basic training" refers to adult registration at the pre-secondary, secondary or professional level.
How do I submit my application?
Step 1
You must submit your application by completing the online form.
A complete application file must contain all of the following elements:
a text, of a maximum of 500 words, written by the endorser describing:
the initial motivations of the adult;
the obstacles encountered and overcome;
the results achieved and the changes resulting from the acquisition of this new knowledge;
how the atypical patch of this applicant can serve as a model for other adults in a similar situation;
a text of 15 to 25 lines or 250 to 300 words written by the applicant, in electronic format, describing the changes the training has made to their life.
Step 2
The Literacy Foundation reserves the right to contact the persons or organizations endorsing an application to obtain additional information.
Note: Incomplete files will be discarded.
Do not hesitate to contact us: