Portraits and testimonials
Every day, workers of the Foundation's helplines hear touching testimonies from people who are struggling with reading and writing or who are seeking training.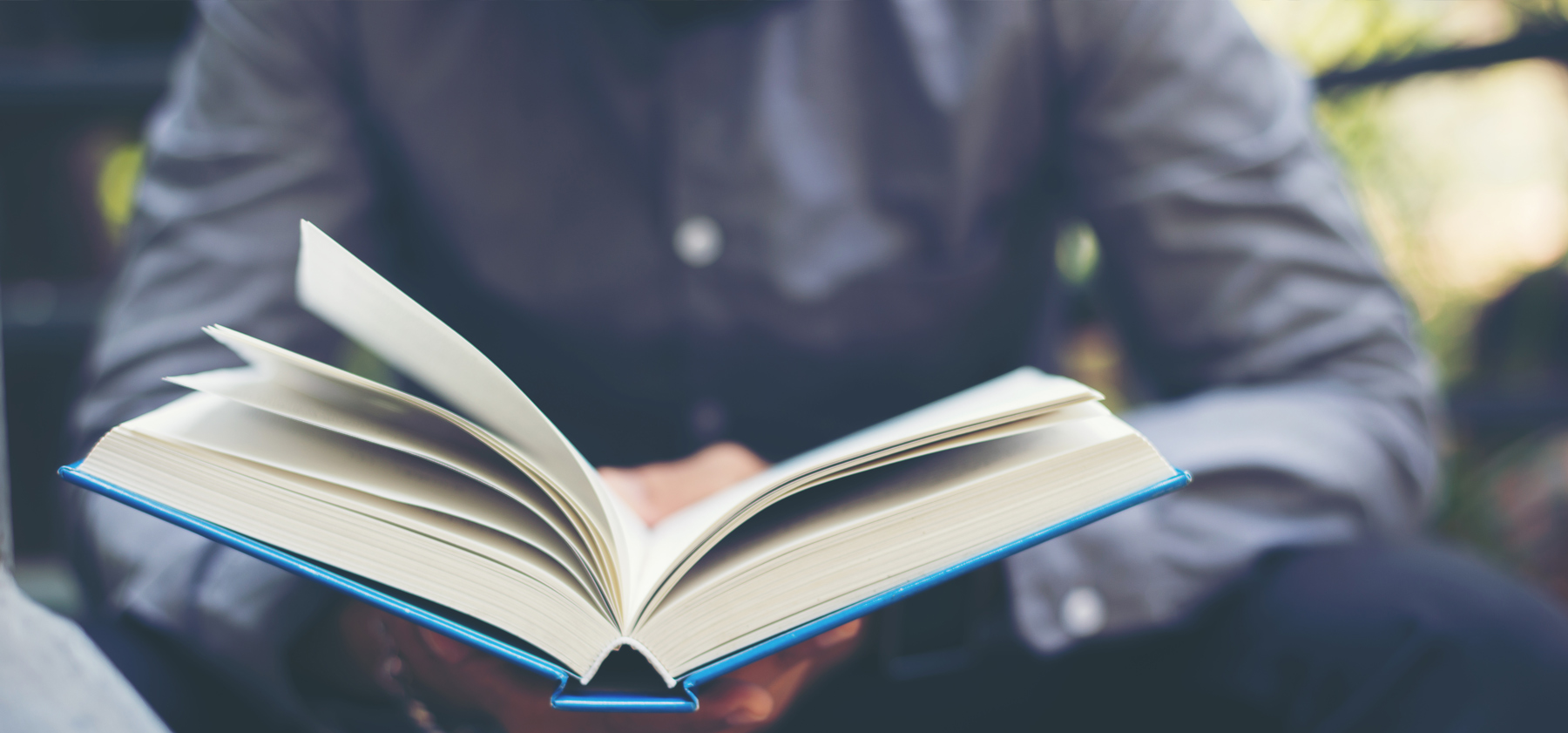 The Foundation would like to share with you a few examples that will allow you to better understand the work of our counsellors.
By directing users to the appropriate resources while taking into account their geographical, family and professional situation, they motivate people in their efforts and thus facilitate their access to learning services.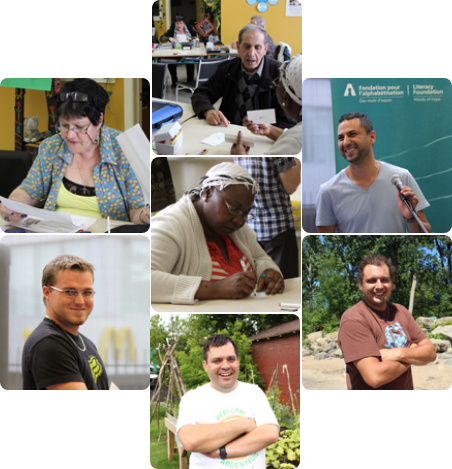 I was fired from my job, the business closed. I could have stayed at home, but it's better to learn and go to school.

I used to write like I speak. You have to learn to put the periods and the commas in the right place. Punctuation!

Being unable to write on your own, to form words, without the help of someone else is a handicap.

What prompted me to go back to school was a strong desire to improve my quality of life. As soon as I arrived in Quebec in 2006, I faced the language barrier: I already spoke French, but I couldn't write or read it. I started by enrolling in literacy and then in adult education. Today, I'm 30 years old and I'm finishing my first year of electromechanical training! … I'm very proud. In addition to giving me access to vocational training, my studies have empowered me in my new country.

My training changed my life! Not only has my way of expressing myself and my writing changed a lot, but I now have more confidence. Adult training has given me a better general knowledge and it is very rewarding to see my skills improve more and more. I had always dreamed of becoming a paramedic and it was after I was fired from my restaurant job that I decided to take charge. With a lot of effort and determination, I realized that we can all succeed in our projects, no matter how small they are.

Jimmy Gouin
Thetford Mines
I decided to drop out of school at a young age to help my family. My mom broke up and my dad didn't have much money, so I decided to go to work to help them financially. When I returned to school at the age of 24, I had forgotten a lot and had a hard time expressing myself. Now, I have a lot more confidence. My advice to everyone: if you don't have a degree, go get it. I did it!

Éric Proulx-Boisjoli
Trois-Rivières
I was bullied in school. I did not let myself go and I registered at the Maison populaire to continue my education and learn at my own pace. The facilitator made me realize that our strengths and weaknesses are all different. For me, the word failure no longer exists since I started taking classes at the Maison populaire. I take French and math classes and I like the atmosphere, because other participants don't judge me. Thanks to the mutual aid at the Maison populaire, I was able to come out of my shell and go for it.

L'École des parents provided me with many ways to learn French and plenty of time to practise it. In my country, I could neither read nor write. Today, I'm starting to be able to write and I'm very happy to go to school. With all the experience I have gained, I can better meet the needs of my children. I can manage in Montreal and that gives me more self-confidence. Now I can go to school meetings, talk to teachers, and help my four kids. In school, I learned to make friends and that makes me happy. I have a social life and I feel stronger.

I have a 20-month-old baby boy. I started school again for myself, but also for him. I wanted to be a model later on. I wanted to teach him good values and then show him how important it is to go for it in life. When I started school, I had to start with literacy. I take my exams to begin secondary 3. I'm very proud of what I have accomplished, and proud to say that I now have a goal: I want to become a special education teacher.