Three two-hour workshops
during which participating families will be invited to cook a total of six recipes, two per workshop.
Two additional components
one focused on reading and understanding recipes and the other focused on preparing them.
Diversified animation
by an employee of the organization for the educational component and by a chef from La Tablée des Chefs for the culinary component.
The requirements: To offer Cook-words workshops within your organization, it is necessary to have a kitchen that can accommodate at least 12 people as well as the necessary equipment to allow families to cook.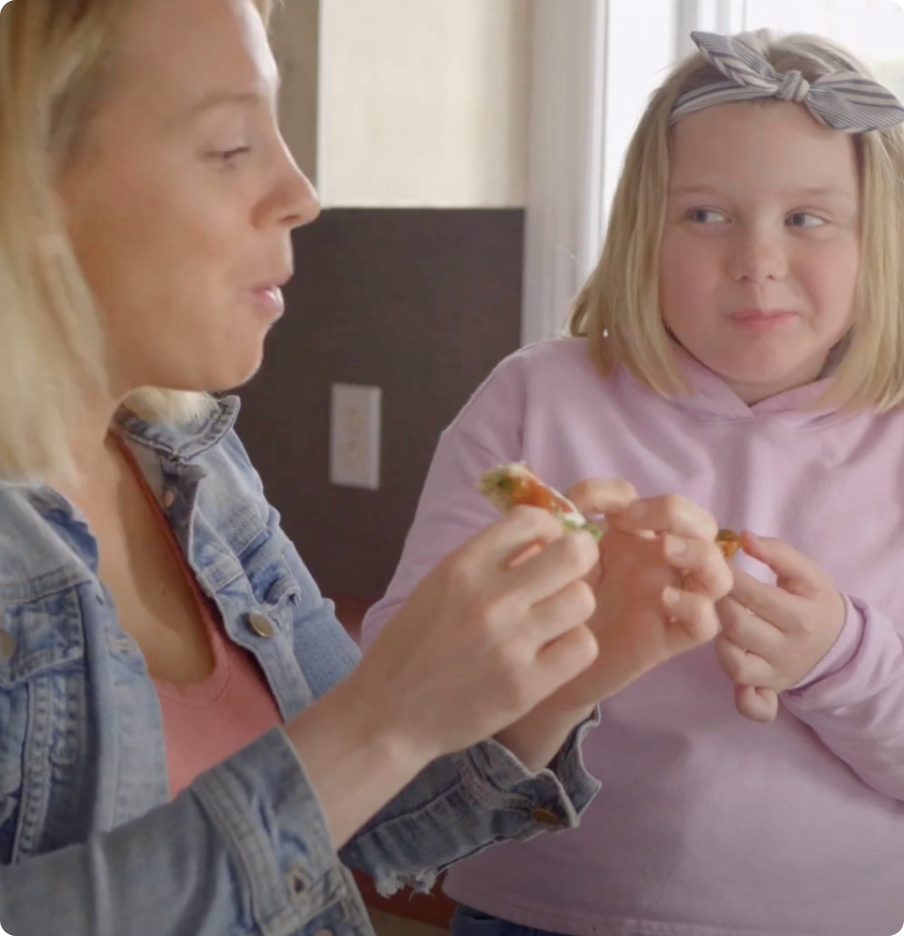 You want to organize workshops?
If you wish to organize Cook-words workshops without the Foundation's turnkey offer, click on the button below to obtain all the tools necessary to dispense the workshops within your organization.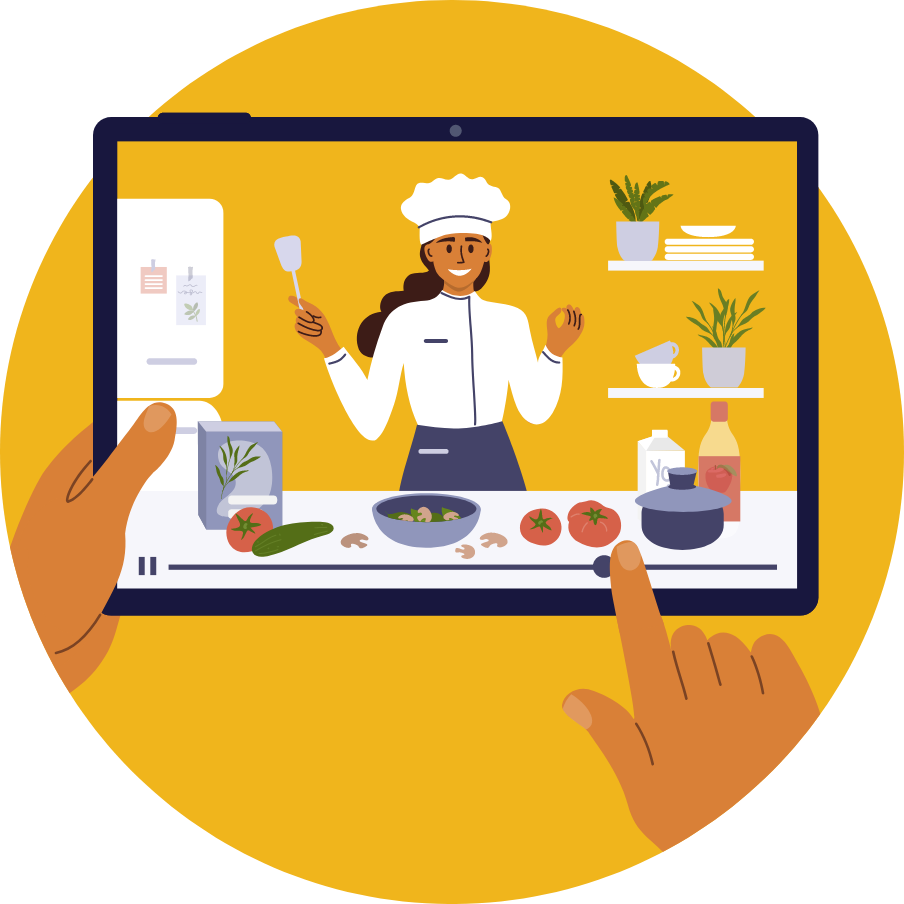 Virtual Cook-Words
Cook-words workshops are offered through a virtual platform to allow a larger number of families to participate.
For more information, please contact: